Meet Dr. Andrew Rupp
Certified Pediatric Chiropractor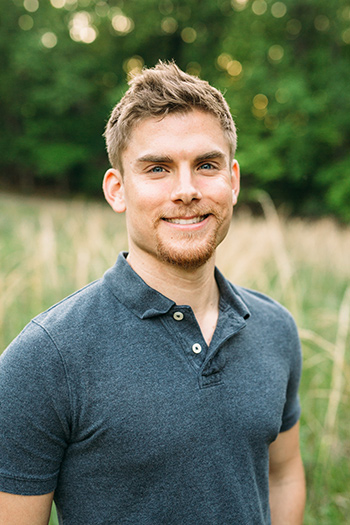 From the very beginning of his career, Dr. Andrew knew that focusing on pediatric, prenatal, and family care is what Thrive Chiropractic would be all about. During his time in chiropractic school at Life University Dr. Andrew was heavily involved in leading the pediatric club through the International Chiropractic Pediatric Association (ICPA). He was involved in leadership of the club for over 2 years, serving as president for over a year.
He completed his schooling with a 6 month internship in one of the leading pediatric and family chiropractic offices in the nation, PWC Chiropractic in Crystal Lake, IL. When Dr. Andrew graduated with his Doctor of Chiropractic degree from Life University he was honored as the valedictorian of his class.
Dr. Andrew has always loved learning and furthering his knowledge base about any topic, especially when it comes to the function of the human body. As a self-admitted science nerd, he is passionate about understanding all there is to know about the nervous system in order to give his patients the best care possible. This foundation in the science of the nervous system led to his focus on tonal chiropractic care.
This love of learning culminated in Dr. Andrew achieving his CACCP pediatric chiropractor certification through the ICPA just a few years after graduating chiropractic school. Completing this 200-hour curriculum represents an incredible commitment to give children, pregnant patients, and families the best possible care.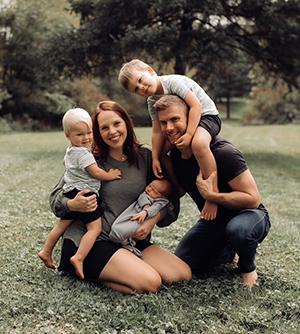 Caring For Cranberry Twp Families
His passion of caring for families, especially kids and pregnant moms, grew even stronger as his family has grown, with the addition of their sons Ezekiel (November 2016), Zion (January 2019), and now baby Maverick(September 2020). Chiropractic care has played a crucial role in his wife having successful pregnancies and home births, as well as ensuring that their boys have had a healthy start to life. Having a family of his own, Dr. Andrew understands and embraces the unpredictability, fun, and adventure of family life!
Outside, you will find Dr. Andrew with his family enjoying the many activities, parks, and events in the Cranberry Township region. They were drawn to Cranberry due to the high number of families in the area, as this is their passion both inside and out of the office!

Dr. Andrew Rupp | (724) 799-2248