Cranberry Twp Chiropractor
Offering Unique Care For Your Family
Welcome to Thrive Chiropractic!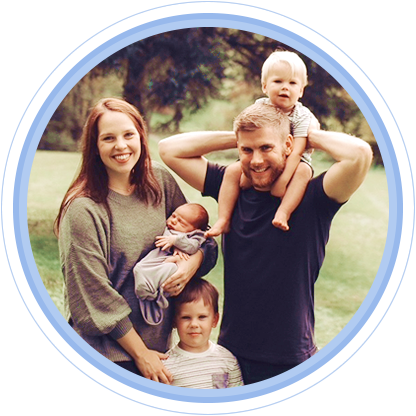 We are not your traditional chiropractic office. Thrive Chiropractic is a pediatric and family practice serving the communities and families of Cranberry Township, Warrendale, Wexford, Mars, and the surrounding areas.
We know that family life can be beautiful, chaotic, and unpredictable, and we are excited to be a part of that journey with you.
The team at Thrive Chiropractic has a genuine love for each person that walks, crawls, or strolls into our office!
Become Your Own Health Care Provider
Cranberry Twp chiropractor Dr. Andrew and his team spend the necessary time to earn the trust and gain the understanding it takes to help each patient truly thrive.
We at Thrive Chiropractic want to empower our patients to take a leading role in their health care decisions.
Our office strives to always maintain a warm and welcoming environment, where moms and families can feel at home and at ease.
Discover Customized, State-of-the-Art Care
Our individualized and customized approach uses state-of-the-art technology to perform a complete tonal chiropractic examination and uncover the cause of your health care challenges. We pride ourselves on developing an individualized care plan for each member of your family.
A relationship with your chiropractor Cranberry Twp starts off with a complimentary consultation, which is a conversation, not a commitment. During this conversation you will learn about what we do, our unique approach, and have your questions answered.
Reach out today to learn more about how to get started! (724) 799-2248