Contact Thrive Chiropractic
Schedule Your Complimentary Consultation!
At Thrive Chiropractic, we offer everyone a Complimentary Consultation, which is truly a conversation, not a commitment. It is a chance to sit down with Dr. Andrew and learn about our unique approach at Thrive Chiropractic, find out what your needs are, and see if our office is the best fit for you!
We'd love to hear from you! Call us at (724) 799-2248

APPOINTMENTS
CONTACT
Thrive Chiropractic
8100 Big Spring Drive, Suite 100
Cranberry Township, PA 16066
T: (724) 799-2248
OFFICE HOURS
Mon
8:00 – 11:00
3:00 – 6:00
Wed
8:00 – 11:00
3:00 – 6:00
Thu
8:00 – 11:00
3:00 – 6:00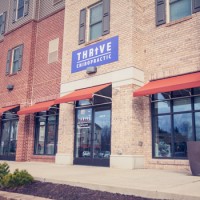 FIND US
Thrive Chiropractic is conveniently located off of Rochester Rd. at the Rochester Village complex.